Dear Supporter,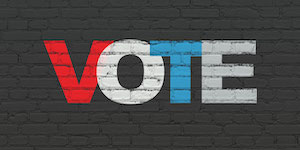 This is could be the most important election you will ever vote in.
You've got one week to get involved and make a difference! Start by finding your personalized ballot at Vote411.org.
Then, check out our endorsements of the most inspiring candidates and ballot initiatives around the country.
This election will determine control of Congress, Governorships, state legislatures and local governments across the country.
Let's make this the election about which future generations say:
This is when we started wrestling control of our country away from destructive corporations like Monsanto. This is when we laid the groundwork for a just transition to the regenerative systems we need for healthy food, healthy people and a healthy planet.
The most important vote in the country is happening in Washington State on Initiative 1-631. Even if you won't be able to vote on it, you need to know about it, because this is the legislation we need to pass in all 50 states and Congress. Before you vote, ask every candidate on your ballot if they support it.
I-1631 would require the worst polluters to pay a $15 per ton fee for their greenhouse gas pollution. The $800 million collected would be used to create a Clean Up Pollution Fund. The fund would be used to facilitate a just transition from fossil fuels to a clean energy economy. I-1631 includes funding for regenerative agriculture and land-use projects that pull carbon from the atmosphere and sequester it in the soil.
On November 6, we need to pass I-1631 in Washington State and elect a new wave of #RegenerationCandidates at the local, state and federal level who will pass similar legislation (there are ways it could be improved) nationwide.
If the candidates on your ballot aren't able to articulate the regeneration message, point them to candidates who can and urge them to adopt their talking points.
Our favorite campaign video of 2018 is this one by Audrey Denney, a candidate for Congress in California's 1st District. Click here to watch Audrey Denney talk climate change, renewable energy and regenerative agriculture.
Audrey Denney on Climate Change, Renewable Energy, and Regenerative Agriculture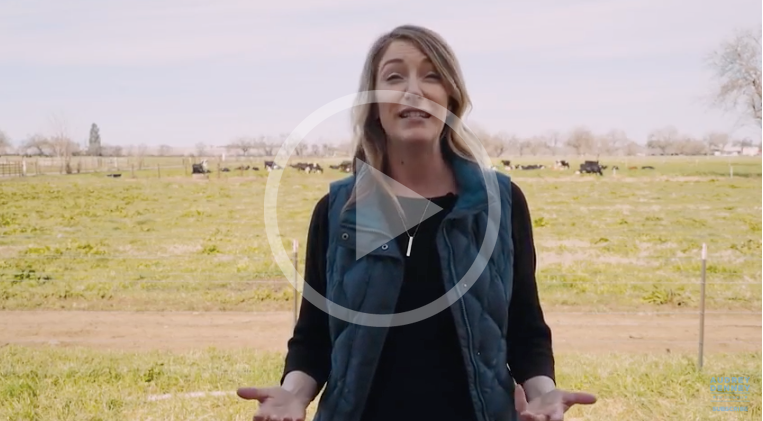 Denney "gets it" because she's a regenerative farmer, like many of the candidates we've endorsed, including:
Col. Kim Olson, running for Texas Agriculture Commissioner. Olson is a retired U.S. Air Force Colonel turned farmer. She and her husband raise fruits, vegetables and pecans sold directly to consumers, as well as are restoring native grassland and keeping beehives.
Anthony Flaccavento, an organic farmer and president of SCALE (Sequestering Carbon, Accelerating Local Economies), who is running for Congress in Virginia's 9th District.
Paul Theobald, running for Congress in Nebraska's 3rd District. He and his wife Maureen live on a small farm in Pierce County where they pasture-raise purebred heritage breed hogs.
Denise O'Brien, an organic farmer running for Iowa State House District 21. O'Brien co-founded the Women, Food and Agricultural Network. She is the president of the board of the Pesticide Action Network. She co-chairs the board of the Sustainable Iowa Land Trust. She is an assistant soil and water commissioner.
Emily Best, running for Pennsylvania State Senate in District 30. Best is the general manager of Tuscarora Organic Growers Cooperative.
Lissa Lucas, running for West Virginia House of Delegates District 7. Lucas is an organic homesteader and co-author of "My Pet Chicken."
Kayla Koether, a regenerative livestock farmer running for Iowa State House District 55. Koether is a specialist at Iowa State University Extension and Outreach providing technical assistance to businesses and beginning farmers on best business practices, sustainability, production, marketing and innovation.
Dr. Lanita Witt, running for Jackson County Commissioner Position 3. Dr. Witt practiced medicine from 1976 until she retired in 2016. Thirty-three years ago, she started a side-career when she and her family bought 445 acres of forested land in Jackson County that became Willow-Witt Ranch.
Holly Bud, an organic farmer running for Calvert County Commissioner in District 3. Bud is the chair of the board of directors of the Maryland Organic Food and Farming Association. She also serves on the environmental commission to Calvert County Commissioners and the Maryland Organic Certification Advisory Committee of the Maryland Department of Agriculture.
Another candidate we want everyone to know about is Vaughn Stewart, running for Maryland's House of Delegates District 19.
Stewart is the only candidate in the country that we're aware of who has publicly called out Monsanto during his campaign. There probably isn't a candidate who has more reason to.
"This issue is very personal to me," said Stewart at a public forum. "I beat cancer last year for the second time in my life. I had salivary gland cancer when I was 18 and lymphoma last year. I can't prove it, but I'm very certain that the reason is that Monsanto used my hometown in Alabama as a dumping ground for PCBs (Polychlorinated biphenyls) for decades."
This experience has made Stewart an environmental champion who has earned the endorsement of Montgomery County Green Democrats and the Maryland chapter of the Sierra Club.
Stewart is just one of the many inspiring candidates we've endorsed across the country. You can see our whole slate at Citizens Regeneration Lobby.
If there are worthy candidates we failed to endorse, please let us know by replying to this email.
Thanks!
Alexis for the CRL Team