Robert F. Kennedy, Jr. for President
 Robert F. Kennedy, Jr. for President‌ ‌ ‌ ‌ ‌ ‌ ‌ ‌ ‌
 ‌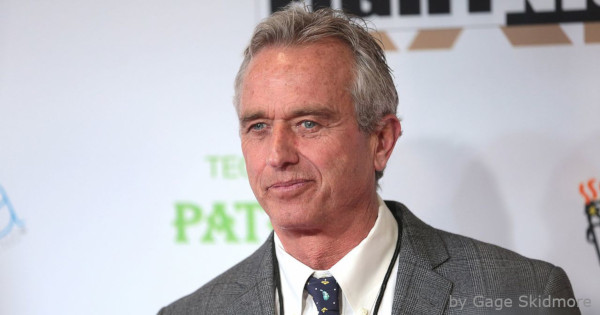 Dear Regenerator,
RFK Jr. shook up the political Establishment of both parties by announcing on March 3 at a political gathering in New Hampshire, traditionally the site of the first Presidential primary, that he is seriously considering running against Joe Biden in the 2024 Democratic Party Presidential primaries. This is bad news for Joe Biden as well as Donald Trump, as we will explain in future issues.
New Hampshire Public Radio reports: "During a visit to St. Anselm College Friday, environmental activist and vaccine skeptic Robert Kennedy Jr. told a capacity crowd that he's considering a presidential run.
'I'm thinking about it, and I've passed the biggest hurdle, which is my wife has green lighted it,' Kennedy said to cheers after a morning speech at the New Hampshire Institute of Politics.
During his hour-long remarks, Kennedy stressed his work as an environmental activist and his family's role in modern American politics.
'We can't advance ourselves as a people by leaving our poorer brothers and sisters behind. The things that define our nation are these communities, and they are based on the constitution.'
Throughout, Kennedy also offered scathing critiques of the corruption he says has infected how the federal government handled the COVID-19 pandemic, and led to chronic failures to regulate big businesses from technology to drug companies.
'We pay more for medicine and more for pharmaceuticals. We consume three times more pharmaceutical drugs than other Western nations, and we have the worst health outcomes,' Kennedy said.
Kennedy added that his criticisms of those in power led to his being 'deplatformed' on social media. Instagram barred Kennedy for spreading vaccine misinformation in 2021. He also issued dire warnings about partisan political divides he characterized as 'very, very tribal.'
Illustrating ongoing COVID-19/vaccine safety censorship, Google/YouTube took down RFK's speech in NH shortly after it was posted, citing a violation of community standards.
"'We have probably the greatest polarization in our country's history that we've ever had since the Civil War, really dangerous polarization,' Kennedy warned.
Kennedy also reiterated his defense of New Hampshire's lead off place in the presidential nominating calendar."
Read the politically biased report in the Boston Globe
Watch the Kim Iversen Interview with RFK Jr
Read RFK's powerful Introduction to Ronnie Cummins' best-selling book, The Truth About COVID-19, co-authored with Dr. Joseph Mercola
Thanks!
Alexis, for the CRL Team
P.S. Citizens Regeneration Lobby (CRL) is a 501(c)(4) lobbying organization. Donations to CRL are not tax-deductible, but are critical for our lobbying work. Please contribute today, thank you!